Tuesday, March 27, 2007
Happy 1st Birthday Tesla!
It was Tesla's first birthday this weekend, and we held a double-blast celebration. Saturday we had a lunch out at Luk Foo Commonwealth with our high school and college friends. The food was great, but there was some service error which resulted in some people getting full way before the arrival of our 3-way peking duck. O.o
On Sunday it was family time. We hosted another simple lunch out, this time at Kenny Rogers Quezon Ave. We tried their fried chicken sandwich, along with salad and spaghetti. Tesla had a blast, running around playing with balloons and a second cousin around her age. For a moment there we were afraid she would fight her cousin over a balloon!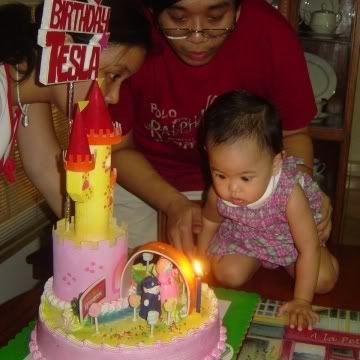 Teaching Tesla to blow candles...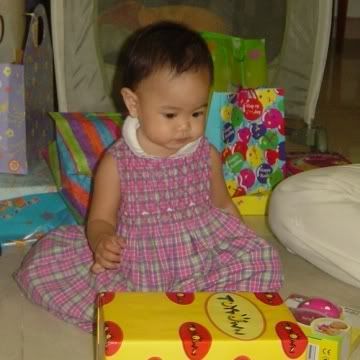 ...and to open gifts!
Raven
Labels: food, gimmik, photos, tesla
Thursday, March 15, 2007
Any port' in a storm
Thursday, March 08, 2007
The Last Bleach Post
Sunday, March 04, 2007
Looking Back
Subscribe to Posts [Atom]